Latest Updates

02/23/2022
For Immediate Release: Logan Files to Run for State Representative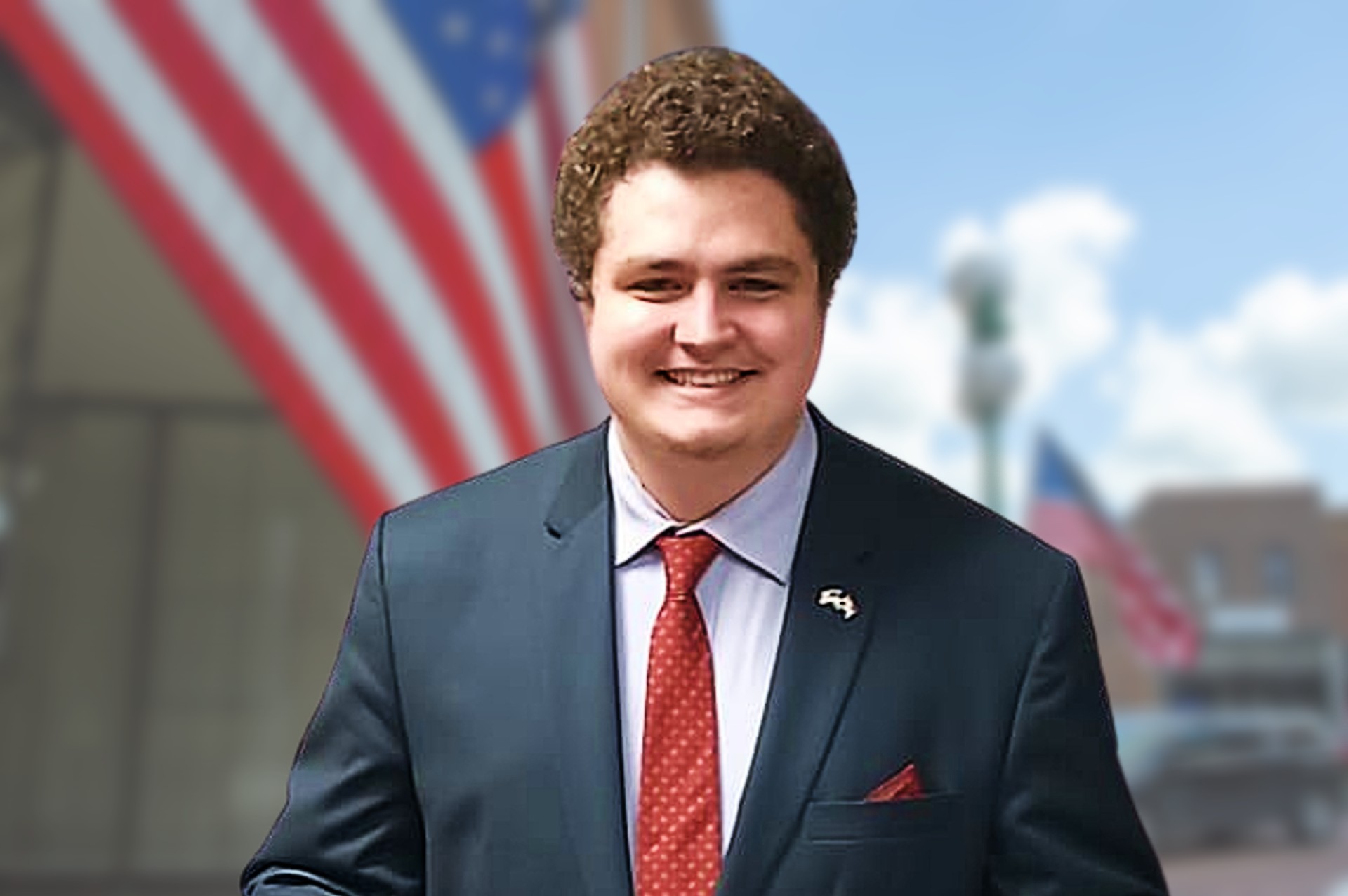 JEFFERSON CITY, Mo.- Burlington Junction Businessman Jasper Logan, a Republican, filed to run for State Representative on Tuesday at the James C. Kirkpatrick State Information Center in Jefferson City.
Logan, who announced his candidacy last June, is seeking the Republican Party's nomination to represent State House District 1 in the General Assembly. As a result of redistricting changes completed in January, House District 1 includes the entirety of Atchison, Gentry, Holt and Nodaway counties in Northwest Missouri.
"I'm excited to meet more voters across all four counties in the coming months, and get to know what matters to you," Logan said. "Many of the folks I've met across Northwest Missouri share my Conservative values. We're ready to end the mandates for good and get back to normal. We want a Representative who will fix our education system and get rid of the Critical Race Theory indoctrination in the classroom, we want secure elections, and we need someone who will stand up for the Second Amendment and the lives of the unborn. That's me. I'm ready to get to work and Keep Missouri Great."
Logan owns and operates two e-commerce businesses and has been involved in Republican Party politics for several years. In addition to serving as President of the College Republicans chapter at Northwest Missouri State University, Logan worked for several campaigns and previously served as Director of Northwest Missouri Conservatives, which successfully campaigned to pass Constitutional Amendment 3 in 2020.
Amendment 3, which is now in the Missouri Constitution, requires that existing communities be kept together whenever possible in redistricting, and creates a bipartisan commission of ten Republicans and ten Democrats to draw the new state legislative maps, rather than a single person appointed by the Democratic State Auditor.
Logan says that if Amendment 3 had not passed, rural communities may have been split up and stretched into districts with Democratic-leaning urban areas.
"In 2020, I led the fight to protect our rural representation from out-of-state liberal interest groups," Logan said. "As your State Representative, you can count on me to continue standing up for our Northwest Missouri communities every day."
The primary election will take place on August 2nd. Incumbent Rep. Allen Andrews (R - Grant City) is ineligible to seek re-election due to term limits. As the result of a random drawing, Logan's name will appear first on the ballot. More information about Jasper Logan can be found at his website,
06/14/2021
For Immediate Release: Jasper Logan Announces Candidacy for State Representative in District 1

BURLINGTON JUNCTION, Mo. - The former President of the Northwest Missouri State University College Republicans chapter, Jasper Logan, announced that he will run for the open Missouri House of Representatives seat in the northwestern-based first district next year.
"Under the Biden administration, our freedom and our future are threatened now more than ever before," said Logan. "Inflation and government spending are running rampant. Gas prices are sky-high. And every day, the President and his far-left allies in Congress seem to be looking for new ways to trample on our freedoms, expand the federal government, destroy our economy or sell out to Communist China. The people of Northwest Missouri are sick of it. I am running because we need a Representative who will fight back against federal overreach and stand strong for our conservative values in the state capitol. We need a Representative who will protect our Constitutional rights at all costs and hold true to the principles of free enterprise, limited government, and fiscal responsibility. As the next Representative for Northwest Missouri, that's exactly what I will do."
As President of the NWMSU College Republicans from 2019 through 2021, Logan grew the chapter to one of the largest in the state, boasting more than 200 registered members at the time of his departure in March 2021. He also served a term as Treasurer of the Missouri Federation of College Republicans from 2020 to 2021.
In addition to his campus activism, Logan co-founded and served as Director of the St. Joseph-based Northwest Missouri Conservatives PAC, which led a successful campaign in favor of Constitutional Amendment 3 in 2020.
"In 2020, I stepped up and led the fight to protect our rural representation from out-of-state liberal interest groups," Logan said. "We were outspent by a factor of 1000 - to - 1, and everyone told us it was a lost cause. But we didn't let that get us down. We rolled up our sleeves, got to work, and with some much-appreciated help from grassroots organizations across the state, we pulled off an upset victory for the people of Missouri. To this day that is one of my proudest accomplishments. If elected, I will bring that same kind of determination and work ethic to the table as I continue to stick up for the interests and values of our Northwest Missouri communities."
Logan's legislative priorities include cutting wasteful spending, protecting the unborn, defending 2nd Amendment rights, and reducing the tax and regulatory burden on Missouri citizens.
"The purpose of government is to protect the life, liberty and property rights of its citizens," Logan said. "This means we need to protect life at all stages. We need to ensure that our rights and liberties are protected, not only from other people, but from the government itself. We need to minimize both the degree to which government restricts our freedom and the amount they take from our paychecks to only that which is necessary to fulfill this duty. That is the blueprint that the founding fathers left us for a free and prosperous society. It's about time we started following it."
Logan also plans to introduce legislation to secure Missouri elections by requiring the use of photo I.D. and paper ballots, something he says is the most frequent concern he's heard from likely voters since he began exploring a campaign earlier this year.
"To have a functional democracy, we must eliminate the possibility of fraud and ensure widespread public confidence in our election system, without inhibiting any citizen's right to cast a ballot," he said. "Like many people I've heard from in my district, I'm disappointed that the legislature failed to accomplish that this session, but if elected, I'm willing to take the lead on this issue in 2023."
Starting as an intern for Austin Petersen's US Senate campaign early in the 2018 cycle, Logan became heavily involved in Missouri politics while in college. He worked as a Campus Team Leader for the Missouri Republican Party in the 2018 general election, during which he personally knocked more than 10,000 doors for now-Sen. Josh Hawley. He has managed, worked on, or volunteered for numerous local, state and federal campaigns throughout northwest Missouri and beyond, including that of Maryville City Councilman John McBride, who has signed on to serve as Logan's campaign treasurer. In a Facebook post, McBride described Logan as "a man who I believe can represent our area with the passionate conservative values many of us embrace."
Logan resides in Burlington Junction and holds degrees in Political Science and Public Relations from Northwest Missouri State University. With the November 8, 2022 election less than a week after his 24th birthday, he would be the youngest State Representative in nearly a century if elected, something he describes as a strength rather than a weakness.
"I hope I can be a voice not only for my district, but for the next generation of Missouri Republicans as well. One thing I've learned from my experience with College Republicans is that there are a great many Millennials and Gen-Z'ers who are conservative and who supported President Trump, but didn't want to get involved because of social pressure and a false belief that they were hopelessly outnumbered. We need to get them engaged by showing them that they are represented within our party and within our government, and that they, too, can make a difference."
Pending redistricting changes expected later this year, the first House district currently consists of Atchison, Holt, Nodaway and Worth counties. The Republican primary will be held on August 2, 2022 and the general election on November 8, 2022. Incumbent Representative Allen Andrews will be unable to seek re-election due to term limits. More information about Jasper Logan and his campaign can be found online at www.jasper.gop.
###
04/12/2021
What Matters to You? Click Here to Take the Survey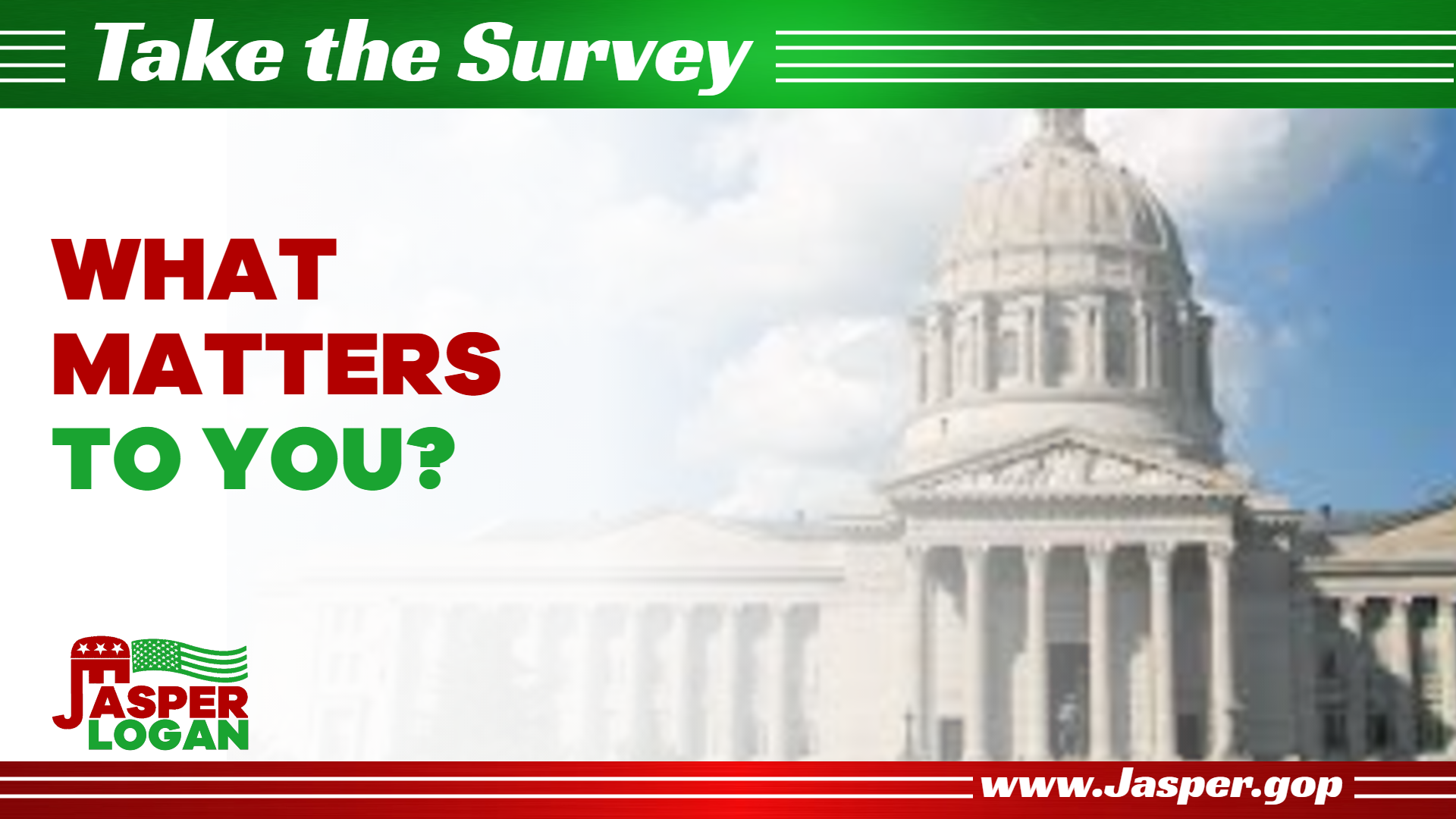 04/08/2021
Sign the Petition: Stop Biden's Gun-Grabbing Agenda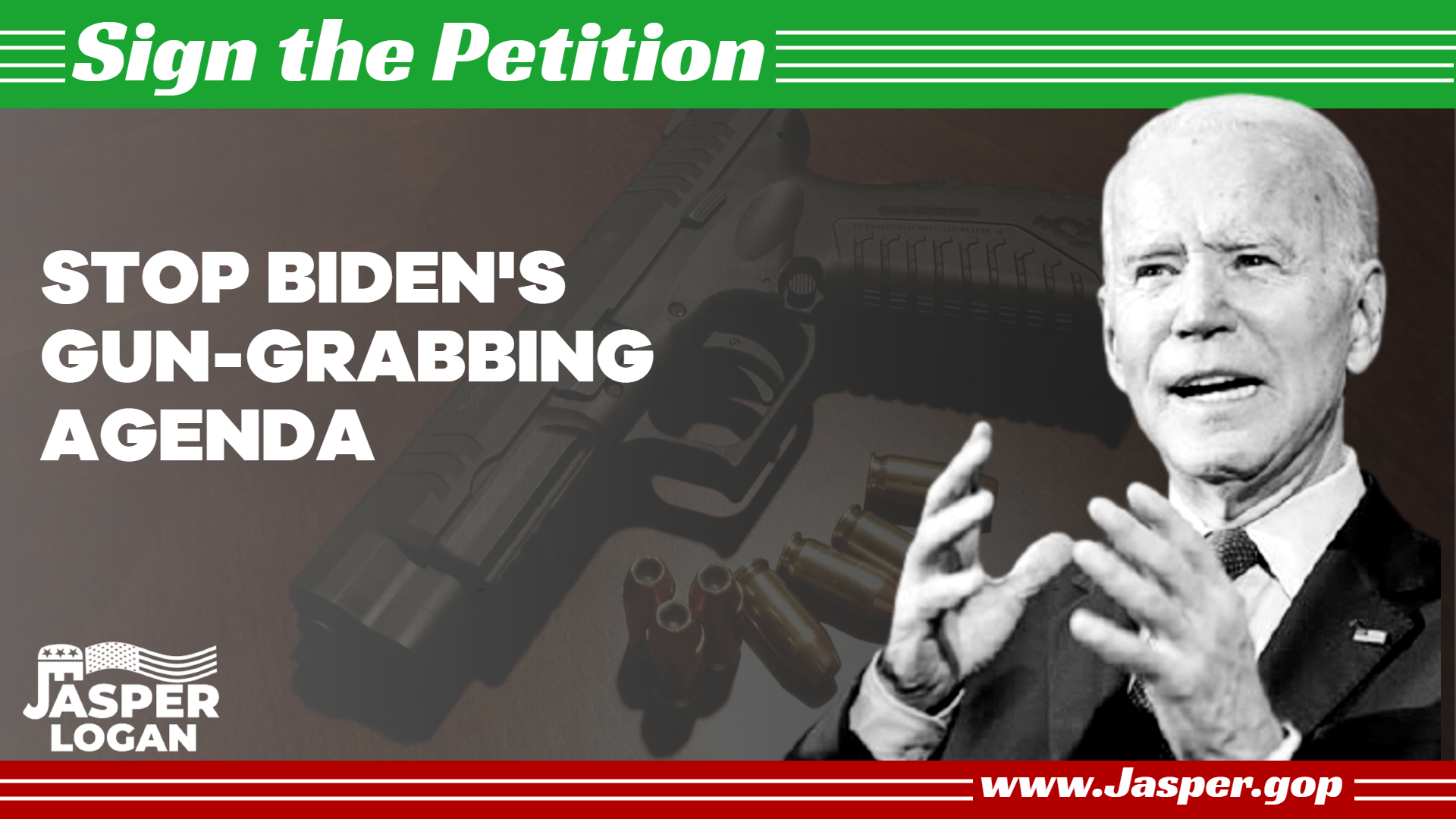 This week, the Biden Administration announced a series of executive orders designed to curtail the 2nd Amendment Rights of American citizens. This unilateral attack on our basic right to self-defense is more reminiscent of the actions of a dictator than the elected President of a free country, and cannot be allowed to stand.

Luckily, there's hope. The Missouri House has passed the Second Amendment Preservation Act (HBs 85 & 310), sponsored by Representatives Jered Taylor (R-Christian) and Bishop Davidson (R-Greene), which would prohibit the enforcement of Biden's tyrannical orders within the state of Missouri. It is urgent that the Senate passes this legislation and sends it to Gov. Parson's desk to protect Missouri citizens from the threat posed by this federal overreach before it's too late.